Accelerating decarbonisation in hard to abate sectors
Roadmaps, pilot project intel and cross-sector partnerships
The speakers and panellists share intel on what is working, showcasing demonstrations & pilots. They'll ensure that you learn from their set-backs as well as their wins. Armed with this, you can confidently speed up decisions, business plans and also avoid replicating expensive issues which have already been solved.
Speaker confirmations include:
Catherine Barber
Deputy Director, Industrial Energy Transformation
Department for Business, Energy & Industrial Strategy (BEIS)
Per Brevik
Director of Alternative Fuels Europe & Head of Norcem Project
HeidelbergCement
Jamie Gentoso
CEO, US Cement
LafargeHolcim
Dr. Palma González García
Innovation Programme Manager
Glass Futures
Jason Beggar
Executive Director
Wyoming Energy Authority
Rob West
Founder
Thunder Said Energy
Damian Beauchamp
Chief Development Officer
8 Rivers
Ian Riley
CEO
World Cement Association
Damien Meadows
Adviser on Legal and Inter-institutional Issues, European and International Carbon Markets – Directorate-General for Climate Action
EU Commission
Ed Heath-Whyte
Head of Environment & Sustainability, Liberty Steel
Nigel Topping
High Level Climate Action Champion
UNFCCC COP26
Mark Ackiewicz
Director for the Division of CSS R&D
US Department of Energy
David Riley
Head of Carbon Neutrality
Anglian Water
Dr. Marc Foguenne
VP Technology and Innovation, Building and Industrial Division

AGC Glass Europe
Jonathan Briggs
Project Director
Humber Zero
Luke Mahony
Global Head of Corporate Technical Services – Low Carbon Program Leader
Vale Base Metals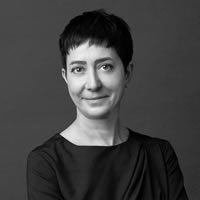 Guloren Turan
General Manager – Advocacy & Communications

Global CCS Institute
Oliver Phillips
Director
Lime Rock New Energy
Pieter Smeets
Senior Manager, Industrial Sustainability
SABIC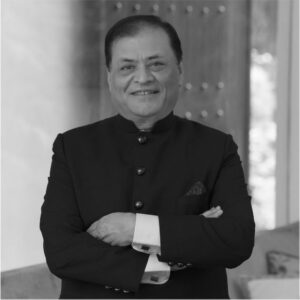 Dr. Selcen Başar
R&D Chief Engineer
Catalyst Management and Development
TUPRAS
Can Demir
R&D Chief Engineer
Project and Technology Management
TUPRAS
Dr. Volkan Orhan Tekin
Superintendent
Environmental Directorate
TUPRAS
Mark Driessen
Head of Public Affairs
Porthos (Port of Rotterdam)
Alan Knight
General Manager – Corporate Responsibility
ArcelorMittal
Carlos Velazquez
Director Of Sustainability
ROCA Group
Cindi Choi
Managing Director, Total Carbon Neutrality Ventures
TOTAL
Cristina Aparicio Maeztu
Insight and Business Development Director
CEMEX Ventures
Natalia Ruiz Saez
Open Innovation Hub Leader
Repsol
Andy Lane
Managing Director
NetZero Teesside
Nigel Purcell
Investment Directory
Engie New Ventures
Dr Jörg Rothermel
Head of department Energy, Climate Protection, Raw Materials
German Chemical Industry Association (VCI)
Emmanuel Brutin
Public Affairs Director
CEMBUREAU
Tom Delay CBE
Chief Executive
the Carbon Trust
Mairi Dillon
Investor Relationships Manager
CPI Enterprises
Chris Dye
Category Manager – Renewable Energy
NSG Group
Andrew Purvis
Director, Safety Environment and Technology
World Steel Association (worldsteel)
Lily Tozer
Head of Market Intelligence for the IETF
Department for Business, Energy and Industrial Strategy (BEIS)
Helena Anderson
Co-founder and COO
Ikigai Energy
Mariana Heinrich
Director – Energy
World Business Council for Sustainable Development (WBCSD)
Dinah Mcleod
Chief Executive
Global Cement and Concrete Association (GCCA)
Karin Schramm
Senior Director
Bayerische Landesbank
Ana Musat
Head of Policy
Aldersgate Group
Lorenzo Ducci
Commercial Officer, Hydrogen Business Unit
Enel Green Power S.p.A.
Presentation Services Partner
MSB Executive are business communication skills specialists.
We combine industry experience with professional theatre skills. Our feet firmly in both worlds we help clients pitch, present and communicate confidently. MSB Executive's coaches prepare senior executives to communicate effectively in high-pressure situations and at high-profile events. We have a long track record of helping our clients overcome challenges such as speaking with authority and gravitas, winning at pitches and finding ways to engage an audience by using storytelling techniques.
Live interactive sessions